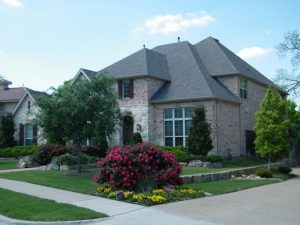 4 Advantages to Hiring Professional Landscapers
Sure, there are reasons to DIY your lawn and landscape this summer. But if you look a little deeper, you might realize that hiring landscapers will save you time, money, and frustration.
1) Pro Landscapers Save You Time
It's a romantic notion that taking the time to work on your yard yourself will save you wheelbarrows of cash, but think about the real economics of this scenario for a second—and then do the math.
The truth is, your time is valuable. Even if you don't have to take time off of work to get everything done, whatever time you spend tending to your yard takes away time you could be spending doing other things. Some of those things might make you more money. Some of those things might bring you more joy—and if there's anything we all know for sure, it's that we cannot put a price on time. There's no substitute for time spent laughing and making memories with family and friends.
2) Right Products for Your Lawn, Guaranteed
Have you walked into a home improvement store lately and looked at the rows and rows of lawn care products on the shelves? Do you know which ones will work for your lawn? Consulting with professional landscapers to take care of your outdoor space isn't that different from consulting a pharmacist when you need medication. Chemicals and products interact in ways only trained professionals know. It's vital to the health and look of your lawn to use the best, most appropriate products. Doing so saves you money. It also ensures that your yard will be gorgeous and healthy, even if you haven't studied the intricacies of grasses, plants, and landscaping.
3) Maintenance Done the Right Way
Believe it or not, there's a method to what we do. There are right times to plant, to cut, to mulch….you get the idea. There are also right ways to tend a tree, manicure a lawn, or edge a border wall. And those times and procedures vary from yard to yard, depending on a set of circumstances that are unique to your space. So learning exactly what you need to do and when those things need to be done can be a full-time job.
Sure, you could spend time searching online, watching videos, asking for help from your handy friend at work, or checking out a stack of books at the library to learn how to maintain your yard the right way. Or you could call us and let us do what we do best, so you can have the best looking lawn possible with zero hassle.
4) Ensure Your Yard Boasts a Professional Look and Design
Admit it: there are some yards you drive by and have to slow down to look at because they're just so beautiful. Chances are, those eye-catching designs were done by a professional that the homeowner trusted to design and maintain the right way. We can do the same for you!