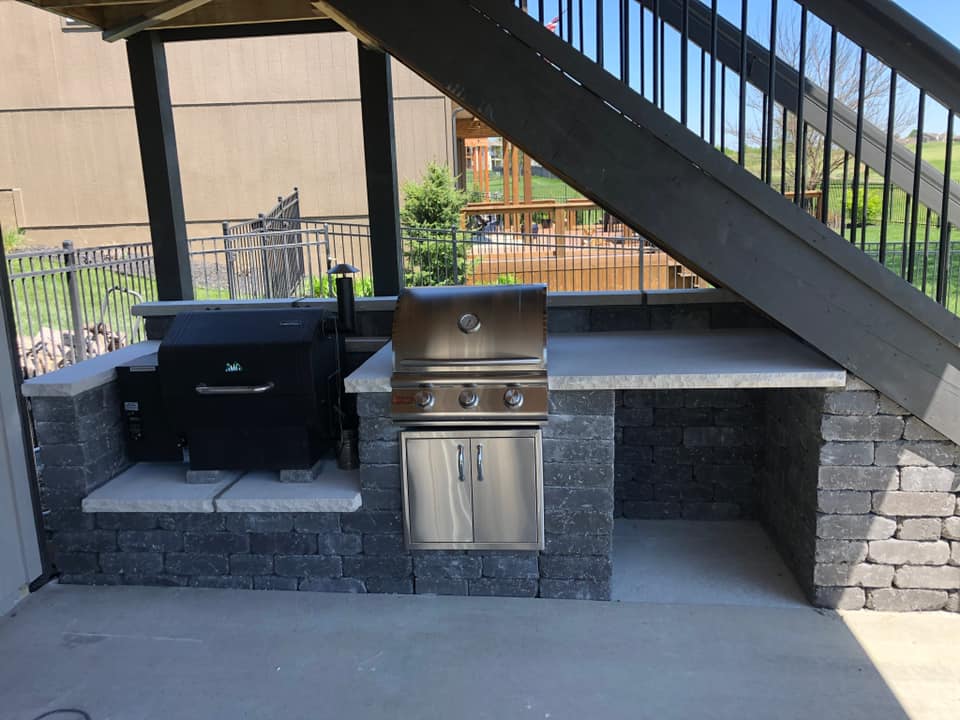 Build Outdoor Kitchens at Great Prices With the Latest Trends
We all know outdoor kitchens have grown in popularity in the last few years, and Olathe, Kansas is in the competition. Olathe is surrounded by lovely weather and a luscious green environment, making it an ideal spot for outdoor living and dining.
In this blog post, we will look at the advantages of Olathe outdoor kitchens and why they are a good investment.
The Advantages of Outdoor Kitchens in Olathe
1. One of the most significant advantages of an outdoor kitchen is to welcome visitors. Because of the pleasant environment, homeowners in Olathe may have outdoor celebrations all year.
Outdoor kitchens offer a welcoming and comfortable surrounding to cook and come together with friends and family. Hosting a barbeque or Barbecue was never easier with a grill, sink, and plenty of counter space. Furthermore, having all your kitchenware outside eliminates the need to go back and forth between the kitchen and the patio.
2. Another advantage of having an outdoor kitchen is that it enhances the value of your property. Outdoor living areas are in great demand among homeowners, particularly in Olathe, where the moderate temperature and gorgeous scenery are a big allure. An Olathe outdoor kitchen adds aesthetic and practical value to your property, which may lead to a better market value when the time comes to sell.
3. Apart from the social and financial considerations, an outdoor kitchen can promote your health. Grilling outside is a healthier alternative than frying or baking inside. Grilling causes fat to flow off the meat, lowering the total fat level. Also, an outside kitchen in the fresh air and sunshine might improve your mood and immune system.
4. When setting up an Olathe outdoor kitchen, it is important to choose weather-resistant materials, arrange for enough storage and workspace, and incorporate shade. A pergola or canopy may provide shade while enabling guests to enjoy the outdoors.
Services Huston Contracting Inc. Caters
Conclusion
Finally, an outdoor kitchen is a pivotal addition to any Olathe residence. It adds space for entertaining visitors, increases the value of your house, and may even enhance your health. An outdoor kitchen may be a beautiful and useful extension of your house that you can enjoy for years with appropriate planning and design.