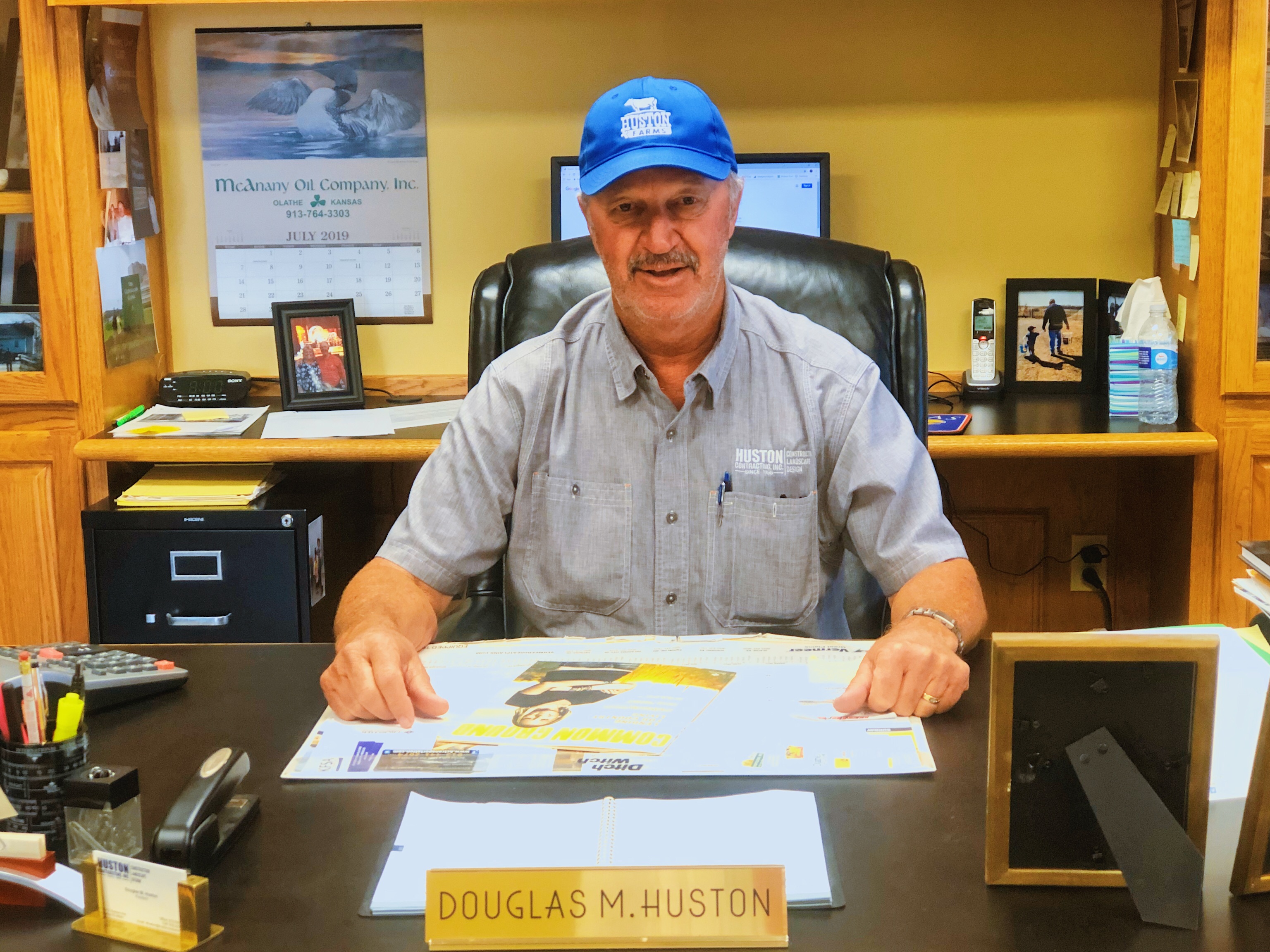 DOUGLAS M. HUSTON
President
Mr. Huston joined the company in January 1973 after attending the University of Kansas. In 1979, he became Vice-President and three years later, purchased his father's stock holdings and assumed the role of President. Today, he continues his involvement overseeing internal operations as his son, Douglas, takes over Huston Contracting day to day duties. This now lends more time for him to maintain and expand Huston Farms.
Mr. Huston believes strongly in community investing. He has served on several boards, including the City of Olathe Planning Commissions and currently serves on the Board of Directors at Olathe Health Systems. In his spare time, Mr. Huston attends Ascend Church, spends time with his family at Thunder Ridge, travels with his wife, and enjoys investing in the lives of others.
Doug's motto has always been: There is no bragging about what we have accomplished. God has done it all from beginning to end.
DOUGLAS R. HUSTON
Vice President
Doug is a third-generation owner of Huston Contracting and lives in Olathe with his wife, Kelsey, and two adorable children, Tucker and Tenley. He attended Dana College on a basketball scholarship, where he graduated in 2009 with a Bachelor's degree in Business Administration and Management. Huston Contracting officially welcomed him in July that year. In 2018, he became the face of Huston Contracting and took over the day to day responsibilities.
In 2020, Doug became the youngest member of the Olathe Health Charitable Foundation Board of Directors. In his spare time, he enjoys relaxing with his family, playing a round of golf with his friends and putting in work on the family farm.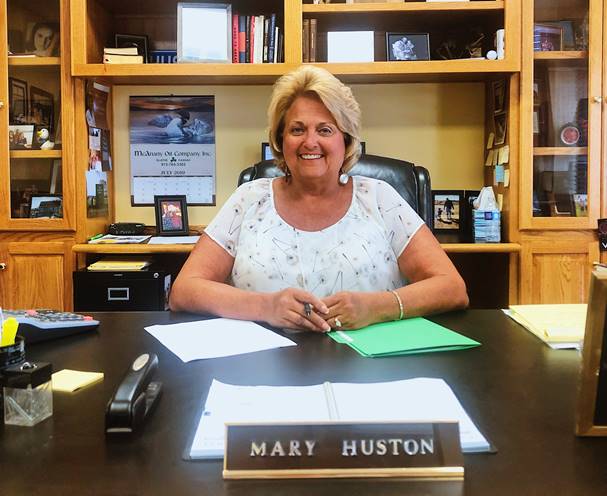 MARY HUSTON
Corporate Secretary
Mrs. Huston lives in Olathe with her husband of 44 years. She joined Huston Contracting in 1980, where she presides today as the Corporate Secretary. Mary has served on the Leadership Board of the Women's Ministry at Olathe Bible Church and on the Board of the Olathe Public Schools Foundation.
In her spare time, Mary attends Community Bible Study and Ascend Church in Olathe. She enjoys spoiling her four precious grandchildren and loves spending time at home with her family on the farm.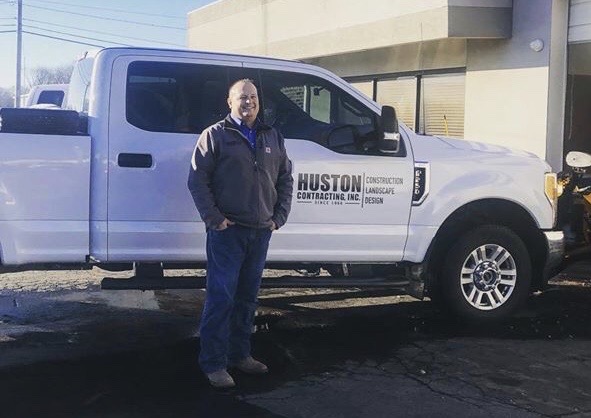 ANTHONY MARRIOTT
General Manager, Landscape Architect
Anthony lives in Olathe, Kansas with his wife Sharla, son Cayden, and daughter Taylor. Anthony joined the team in 2014 after working for more than ten years in the landscaping industry. He has a bachelor's degree from Purdue University in Landscape Architecture.
He enjoys spending time outdoors with his family, traveling, and spending summers at Grand Lake in Oklahoma.
ROB SLOAN
Operations Manager
Rob lives in Olathe, Kansas with his wife Robin and three children, Josie, Janie, and Jack. Rob joined Huston Contracting, Inc. in 2016, with 30 years' experience in the concrete and landscape construction industry. He enjoys spending time with his family and dog, loves the outdoors, fishing, attending LifeMission Church and cheering on the Cubs.
JUSTIN LEE
Agronomist and Landscape Superintendent
Justin lives in Olathe with his wife Ashley. He joined the team in December of 2018 after working 12 years in Golf Course Management. Justin earned his degree at Kansas State University in Horticulture. As landscape superintendent, Justin specializes in all landscape projects including but not limited to: Irrigation, landscape bed, and plant installation, drainage and turf management. In his free time, he enjoys spending time with friends, playing golf and eating Kansas City BBQ.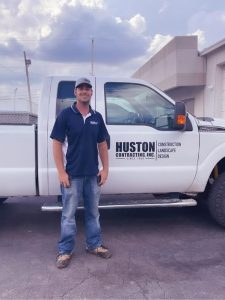 BILL SCHAEFER
Project Manager
Bill lives in Overland Park with his son, Jackson. He joined HCI in October 2020 with 16 years' experience in the construction industry–specifically carpentry.
He graduated from JCCC with a degree in Construction Management and in his spare time, enjoys spending time with his family, golfing, attending his son's sporting events, and going to church at Prince of Peace.
DANA ST. PIERRE
Project Manager
Dana comes to us with 27 years
carpentry
experience – including military carpentry, commercial and residential construction, and residential remodeling.
He lives in Olathe with his wife and together they have three kids – Gage, Luke, and Owen. In his remaining spare time, he enjoys fresh water fishing, shooting, and all the sports!