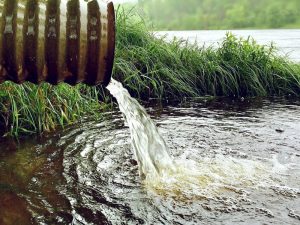 The Best Drainage Options for Your Lawn and Landscape
We all know the saying: April showers bring May flowers. While it's always exciting to see the colors and beautiful flower beds of Spring, there's another vital element to be aware of to keep your lawn and landscape healthy. That element is drainage and how improper or inadequate drainage can cause harm.
Why Is Proper Drainage Important?
There are several reasons proper drainage matters when it comes to your outdoor space. One of the most important reasons is soil erosion. If your space does not have proper drainage, the risk of water runoff is high—and when there's runoff, there's a risk of soil erosion.
That might not seem like a big deal until you realize that soil erosion can cause foundation issues for your home, which can be dangerous and expensive. Erosion can also harm the health of your lawn and ruin the landscaping you've worked so hard to install.
What is erosion? Erosion is what happens when water carries your landscape away. Think about a Spring rainstorm and how the water can flow down a street in search of the gutter. If you watch, you'll see it brings any debris and litter with it. The same is true in your yard: runoff can pick up and carry away soil. This means all your hard work will be gone. Left over time, erosion can become a substantial problem, not just for your lawn, but for your home.
Fix Erosion with Proper Drainage
The way to stem this troublesome erosion is to ensure that you have proper drainage. There are basically two types of drainage: surface systems and subsurface systems.
Surface draining systems are options that are on the surface of the ground. They use the power of gravity to pull excess rainfall away from places it might cause harm. Subsurface draining systems are underground but work in a similar way.
Types of Drainage: Surface and Subsurface Options
An example of a surface drain is called a channel drain (which is also sometimes called a trench drain). This type of drain moves water through an underground drainage system—picture the gutters on your home, but used in your yard instead. Channel drains can be used wherever you need to direct overflow to a different area.
An example of a subsurface drain is called a French drain. If you've seen a rain barrel, you already have an idea of how a French drain works: excess water is collected and held so it can seep slowly into the ground. The difference is that a French drain is installed in the ground and often includes different layers that help filter impurities out of the water. It also has small holes that allow the water to seep into the ground slowly, while a rain barrel is an enclosed system that requires a spout and/or hose to extract water manually.
The type of drain—or types, depending on your particular space and needs—can be trick to determine and install, but we're here to help. To learn more, visit our projects page or give us a call. We'd love to work with you.