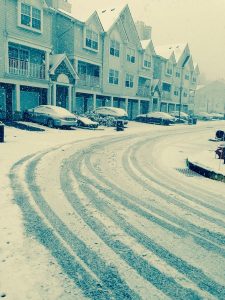 It's that time again: temperatures are dropping, days are getting shorter, and we're swapping our shorts for sweaters. This means that before we know it, we'll need to scrape the ice off our car windshields and shovel snow from our driveways and sidewalks.

If you've ever wondered whether or not you should hire a someone for snow removal to take care of the snow in your neighborhood or business, this is a good time to explore that option. The truth is, hiring a snow removal professional to keep your pathways clear no matter the weather can save you more than just an aching back. It can save you money, too.

How Hiring a Snow Removal Professional Can Save You Money
It costs money to hire someone to remove snow from your driveway, walkways, street, parking lot, or roof. Actual costs vary depending on the area being cleared, timing, and more. Also, prices will vary depending on whether you hire a contractor once or on a recurring contract basis. While there are national averages, it makes sense to call local service providers for more accurate information.
It's true there is an expense to hire a professional snow removal company. However, the money you save can be substantial. Paying a professional to do the job right once is typically less expensive than hiring an amateur. This is because they might do it wrong the first time. Then, you have to hire another person to make it right.
Working with a company that is fully insured and has trained professionals means that you're hiring a company that can work efficiently and professionally, which is a must when the alternative is not being able to leave your home or business because of snow.

Hiring Snow Removal Professionals Can Prevent Legal Issues
Most cities and townships have existing regulations regarding snow removal. In Olathe, for instance, it is the homeowner or occupant's responsibility to ensure that all walkways are safe. This means that if a sidewalk is snow-packed or icy and someone falls or otherwise is injured because of the snow or ice, the homeowner or occupant can be held liable.
Current estimates say that, with insurance, the surgical cost of treating a broken leg is between $17,000 and $35,000. If a city ordinance stipulates that you are responsible for removing snow and ice from a walkway and you do not, and someone is injured, those costs can rapidly multiply.
Homeowners associations will sometimes hire a professional snow removal company to ensure this is not an issue. If yours does not, or if that company isn't clearing your sidewalks quickly or completely, you could be liable for issues that arise. The average cost of a snow removal contract, especially when divided among homeowners in a neighborhood or subdivision, is far less than the medical and legal fees that might accumulate should the unthinkable happen.
Peace of Mind is Priceless
Knowing that your walkways and roads will be clear, no matter the weather, is priceless. Knowing you don't need to worry about staying home from work to shovel, or that you can spend time with loved ones instead of watching the weather, can increase your quality of life in the coming winter months.
There are other ways that contracting with a snow removal company here in Olathe can save you money. We'd love to talk to you about the advantages of working together! Reach out now to learn more–before the first snow hits!