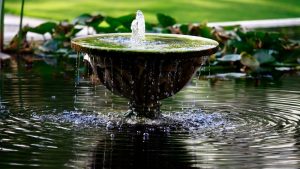 Which Outdoor Landscaping Improvements Will Increase the Resale Value of My Home?
The housing marking in Kansas City is hot right now. Homes are selling for higher prices and showings abound as soon as a new property hits the market. But what if you're not ready to sell right now? What if you'd rather stay in your place a bit longer and make improvements that will increase the resale value even more?
If that's you, read on to learn about some outdoor improvements can increase the resale value of your home once you are ready to sell.
Your Outdoor Landscaping Matters Most
Not surprisingly, Consumer Reports says that improving your landscaping is the number one way to increase the resale value of your home. Zillow even says that adding the word "landscaping" to your sale listing can add 2.7% or more to the sale price.
Why? Curb appeal! Your front lawn and whatever features it includes, whether that's shrubbery, a flower bed, or something bigger like a water feature, give a potential buyer a first impression. And that first impression can't be changed. When your lawn and landscape is well-maintained and attractive, a potential buyer will think that the inside of your home is also well-maintained, tidy, and attractive.
Of course, we'd recommend working with a landscape architect or landscaping firm to make sure your outdoor space is ready for potential buyers. But if you choose to do the work yourself, focusing on a few key things will give you the best return. One of those things is to mulch with dark-brown or black mulch. You should also mow your grass to the appropriate height. Another important task is to trim foundation hedges so that first-floor windows are clear.
Think About Your Outdoor Landscaping Lighting
Adding new or improved lighting to the outside of your home can have a dramatic effect on your resale efforts. According to Zillow, listings that included the words "outdoor lighting" sold 3.1 days faster and for 1.6% more than other homes (on average).
We specialize in outdoor lighting and would welcome the chance to help. But if you're DIYing your way through selling your home, there are a few things you can consider first. Those include path lighting, spotlight lights, or solar options to make the most of your efforts.
Making the Most of Your Outdoor Space
If you have an outdoor living area like a patio or deck, an outdoor kitchen, or a fire or water feature, be sure that those areas are working and staged. It's important to show potential buyers how the space is intended to be used. But it's also important to keep your personal "stuff" out of that space. Too many personal touches, like personalized decorations, can work against you by making it difficult for potential buyers to see themselves using the space.
If you're working with a team on the sale of your house, we'd love to be part of it. Reach out for a consultation or a discussion to see how we can help you net more when you sell your home.