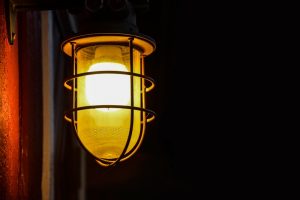 Retaining walls aren't always the most glamorous element of landscaping to talk about. They're not often pretty, like flower beds or gorgeous trees, and they can be valued more for what they do than for how the look.
But that doesn't mean that you can't make your retaining wall pull double duty. With inspired vision, a bit of creativity, and the help of a professional landscaper, you can turn your retaining wall into a feature that not only works hard, but also lends a unique design aesthetic to your home.
Think About Your Space
Retaining walls are often installed along driveways or walkways. This makes them the perfect place to also install lighting. Rather than thinking of these two things as opposing projects, why not talk with your landscape designer about how to integrate both elements together?
Adding lights to your retaining wall can improve the safety of your home by providing necessary light to make pathways visible. They can also be security features—we all know that a well-landscaped, well-lit yard is a deterrent to criminals. But adding lighting to a retaining wall can also be a design element.
Let Your Personality Shine!
Think about it: different lights evoke different looks. Inside your home, you might prefer brighter light in the bathroom than you do in the bedroom. You might like overhead light in the garage but prefer cabinet-mounted spotlights in your kitchen. There are logistical concerns to lighting, to be sure, but lighting can also be an interesting design element.
When you think about your outdoor space, think about how you use it. If your retaining wall is in your backyard, for example, and you love to entertain, consider adding lights that set the mood but don't flood guests with glare. If you need a retaining wall built in your front yard, think about installing lighting that marks a pathway or guides you safely into the garage.
The Choices are Endless
The hardest part of using lighting to enhance a retaining wall is choosing which option you like best. There are so many! The good news is that by working with a professional landscaping company that understands how you use your space and how you want it to look, you have help narrowing down the options to find the best one for you.
Ready to turn your space into one you love? Reach out. We'd love to talk with you.